Supercrank.com is a website that specializes in listing heavy metal t-shirts and horror merchandise via Amazon's affiliate program. We try to list all the official band merchandise we can find on Amazon. Our goal is to provide our customers with the best possible shopping experience by offering a curated selection of products that are mostly from the band's own official merchandise portal and shipped through Amazon.
Supercrank.com was founded in 200 as an online store for heavy metal t-shirts on eBay and on the web. However, we have since shifted our focus to selling via Amazon's affiliate program for the foreseeable future. We believe that this will allow us to better serve our customers by providing them with a more streamlined shopping experience.
In addition to our online store, we also have a YouTube channel at youtube.com/supercranknyc and a Twitter account at twitter.com/supercrank. We might also have equipment reviews and other stuff.
Thank you for considering Supercrank.com for your heavy metal t-shirt and horror merchandise needs!
---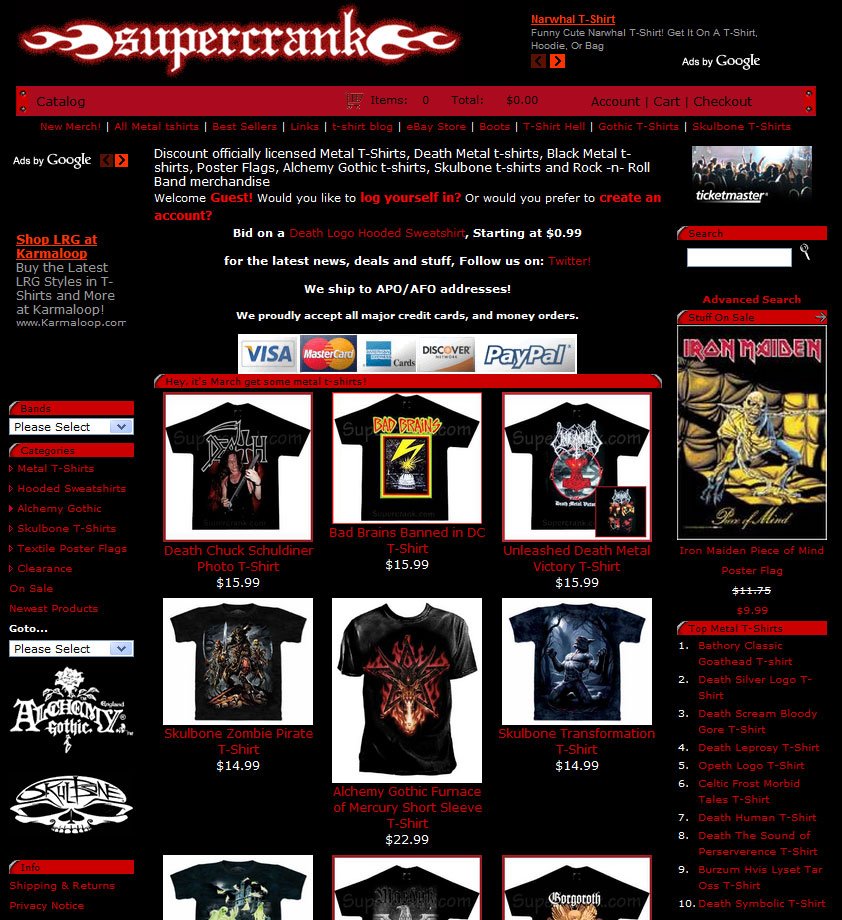 ---